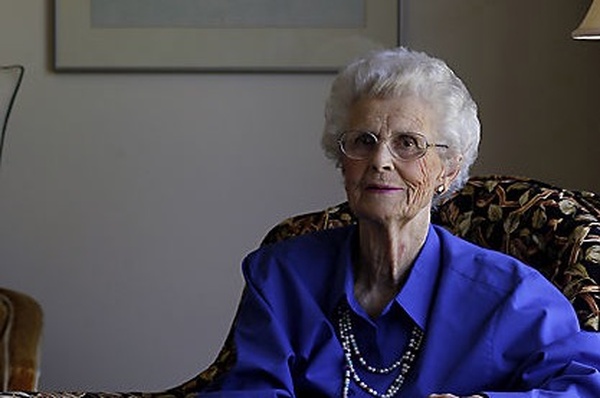 33rd Annual Parkinson's Summer Forum
Parkinson's Network North Celebrated its 33rdAnnual Parkinson's Summer Forum on June 7, 2018
Back in 1986, a new summer event was introduced in Traverse City - the Grand Traverse Area Parkinson's Support Groups Summer Forum. Maxine Meach, organizer of that first Forum and chairperson of what is now called Parkinson's Network North, thought her group would be fortunate to attract 20 guests. 75 people showed up!
That was then, this is now. Asked what she is most proud of, Meach pointed to the longevity of a successful event. Success indeed – last year's Forum hosted a total 210 people. She recalls Dr. Thomas Auer of Traverse City, a former medical advisor to PNN, commenting "Look at what you've accomplished – you've got a roomful of people here". Meach explained, "The Forum provides the local Parkinson's community with information that they otherwise wouldn't know about. There is a wealth of Parkinson's information out there; the Forum brings it here to Traverse City."
How do we get such high caliber speakers? "Simple," says Meach, "just ask. This Forum is well-known around the country and has a record of success, continuity and quality."
Meach credited the Parkinson's Network North's own exhibit which every year earns high praise as attractive, well stocked with good materials and staffed by knowledgeable individuals. The 2018 exhibit will again be designed and manned by long-time PNN Board member Hettie Molvang, a retired NMC Professor of Clinical Nursing and, says Meach, "a fearless advocate for funding for Parkinson's research and the health care needs of Parkinsonians and their care partners".
The Summer Forum is presented by PNN's Education Committee and is a masterpiece of planning. Since last September, when the 2018 Forum's "Today's Help; Tomorrow's Hope" theme was chosen, Committee members have lined up guest speaker Dr. Peter LeWitt, panelists (4), sponsors (12), exhibitors (27) and the venue (Hagerty Center). Committee member Chris Esper explained that "all the exhibitors are businesses and providers relating to services, research and products specific to persons with neurological conditions." The Resource Fair, i.e. the exhibits, will be open 8.15-9.15am on Forum day and will remain open for the day. As to what she most likes about the Forum, Esper, a former school principal, spoke of the high quality of the speakers and educational opportunities. Best of all, she said, is seeing people share their experiences and strategies for coping with the challenges of life with Parkinson's.
That's it! Friendships. Shared experiences. New information conveyed. A good lunch. A great day.
Share on Facebook
---